Track your luggage, passport & wallet
Locate & recover your things with the help of hundreds of millions of Apple devices all around the world.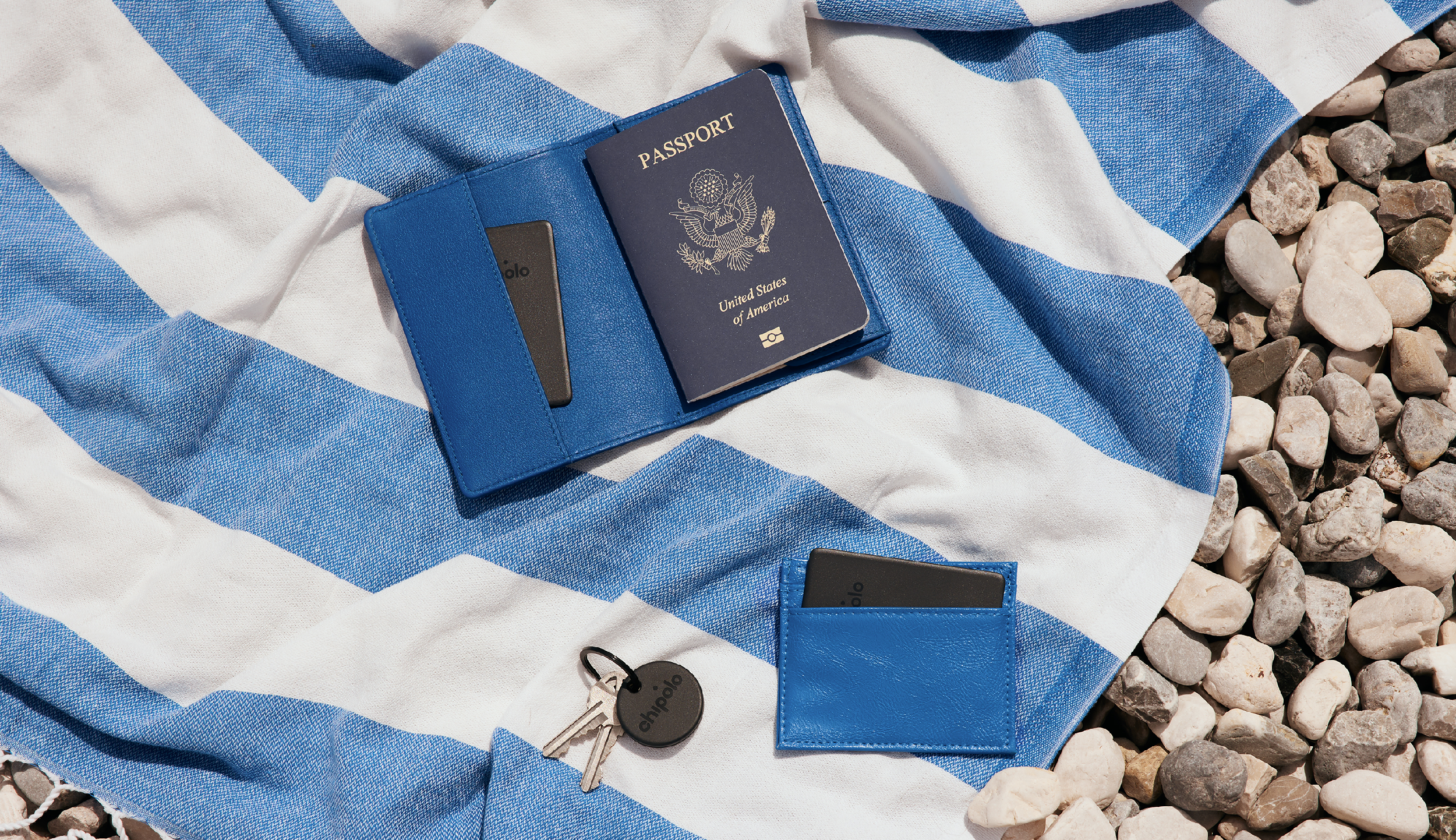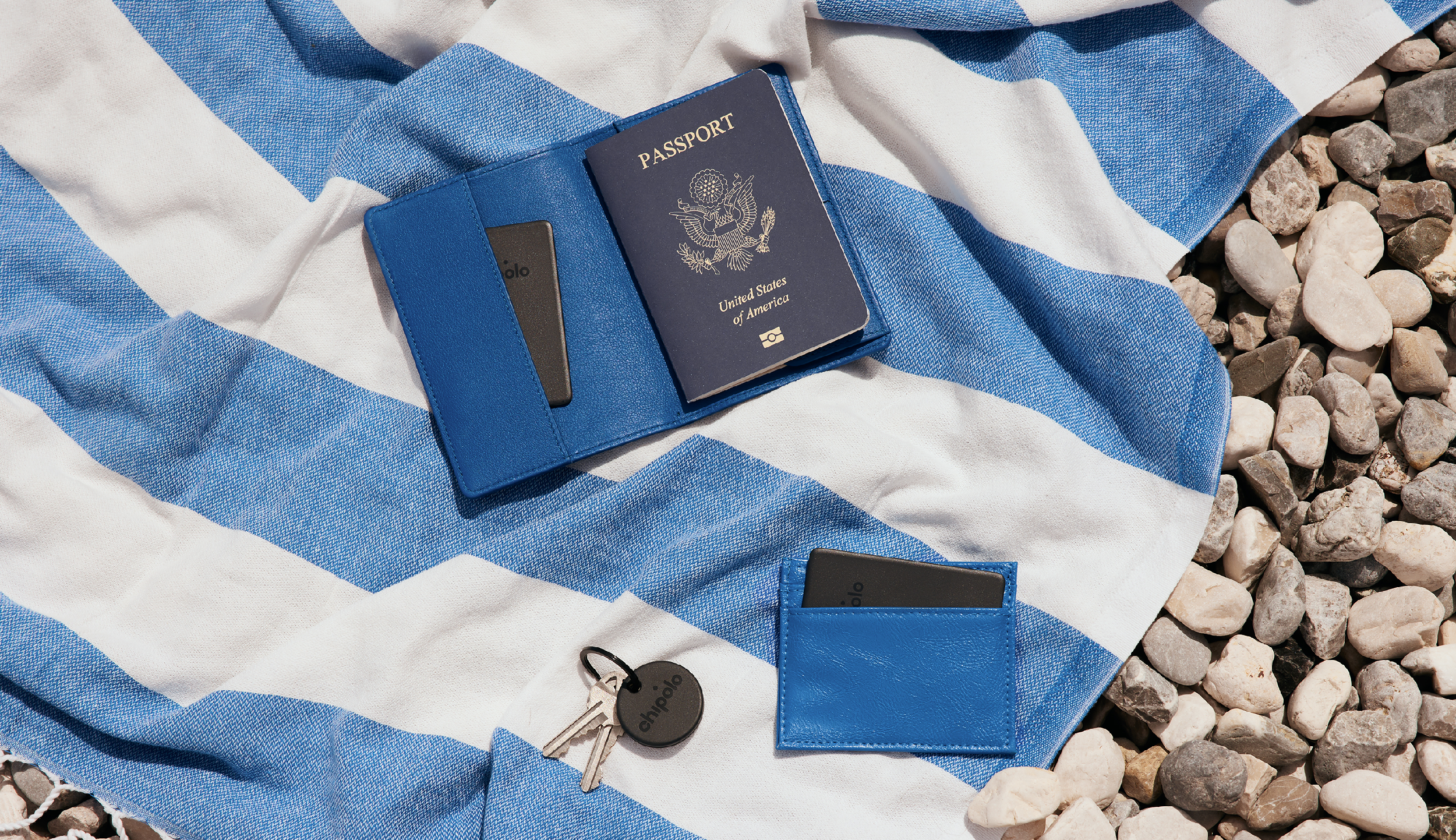 NOT SURE WHERE YOUR THINGS ARE?
Travel with peace of mind
When you just want to do a quick check on your
things, open the Find My app on your iPhone and
see if your wallet, passport and luggage are still nearby.
Frequently Asked Questions
How does the SPOT TRAVEL PACK help me find luggage?
Chipolo Spot is a luggage tracker for iPhone that works with the Apple Find My app.

When you pair the Chipolo Spot tracker for luggage with the app on your iPhone, you can use the extra features within the Find My app to help you find your lost baggage.

You can check your missing bag's location on a map or track your lost baggage with the Lost Mode feature in the app, where you get notified when the location of your things is updated by another Apple user. If you add your email address or phone number when you enable Lost Mode, the finder can contact you directly.

Can I pack Chipolo Spot luggage tracker tags in checked luggage?
Yes. The batteries in all Chipolo bag tracker tags comply with regulations for both carry-on and checked luggage.
The round Chipolo ONE Spot finder tag uses the standard coin-shaped lithium CR3032 battery (3V) and the card-shaped Chipolo CARD Spot baggage finder uses a custom, non-replaceable lithium battery (3V).

Both versions of the luggage finder are perfect for international travel since the batteries in both will last 1 year and 2 years, respectively. So, if your bags do get lost or delayed, you will continue to get location updates until your missing bags are returned to you.

Can I pack Chipolo Spot luggage tags in carry-on luggage?
Yes. The lithium batteries in all Chipolo luggage, wallet and passport trackers are compliant with regulations for both carry-on and checked bags.

The Spot Travel PACK Bluetooth trackers work with the Apple Find My app, which makes them the perfect luggage tracker for travel; if any of your things go missing while you travel, hundreds of millions of friends in the Apple Find My network can help you find them again.

Does the SPOT TRAVEL PACK also work with Android phones?
No. All Chipolo Spot Bluetooth finders work exclusively with the Apple Find My app on iPhones, iPads, iPod touch, and Mac. The latest version of iOS, iPadOS or macOS is recommended.

For Android phone users that have a Samsung, Google phone or another phone that uses the Android operating system, there are other alternatives available, such as the Chipolo Point finders that work with Google's Find My Device app.

Can someone track me with the Spot Travel PACK?
If your iPhone detects that an unknown Chipolo Spot is travelling with you, it will send you a notification. After a while it will start playing a sound so you will be able to find it. These alerts are only triggered when a Chipolo Spot is not connected to its owner's phone, so your partner's Spot will not trigger a sound if they are with you.