Turn your cluster of keys into a neat smart stack
Think about the amount of time you got annoyed because of your keys. Car keys, house keys, locker keys, mailbox keys. Sometimes they get lost. If you're lucky enough you find them after 30 minutes of a search party. And you find them in their usual spot, only covered up with a magazine. And how many times did you come home with your hands full, struggling to find the right key from the cluster? Maybe you even woke your whole family up when coming home from a party. The rattling of keys really can really make sure that everyone knew about your entrance.
The common case of annoying keys
The annoying keys problem are not the worse thing in the world, but they can really spoil your day. So why not do something about it? You can end your trouble and turn your keys into a stylish stack that will complement your personal style.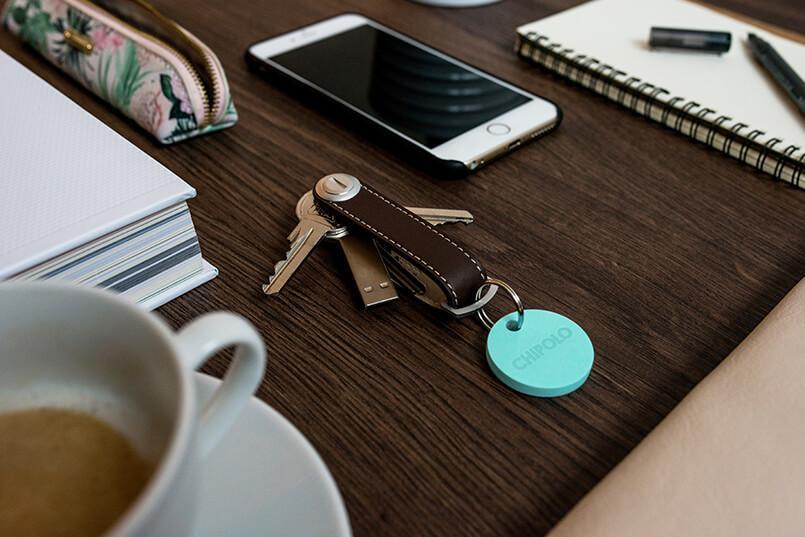 Orbitkey and Chipolo to the rescue
Turn the cluster of your keys into neatly organized stack with Orbitkey. The stylish key chain will make an end to the key rattle and will protect your belongings such as smartphone from scratches. You can even choose between several styles of Orbitkey and add optional USB key, screwdriver or bottle opener to your keychain.
Having your keys stacked with Orbitkey, there's really only one thing missing – a Chipolo. Attaching Chipolo to your Orbitkey will make your keychain easily trackable, you will be able to ring it from your phone in order to locate it. And there you'll have it. A perfect smart keys stack.
Our friends at Orbitkey are giving Chipolo users a 15% discount on their web store. Click here and use this promo code: CHIPOLO15
You can win Chipolo and Orbitkey on our Facebook competition! Click here to join.