Lost wallets are about to become a thing of the past
The modern-day wallet comes in a variety of colours, shapes and sizes, but it's form is so well known you can show it to any child and even they'll know what they're looking at.
Saying the wallet is one of the most common objects in the world is no exaggeration. It's present day design is so functional it hasn't really changed since the early 50's of the previous century.
Our wallet is one of the top three items we misplace or lose the most, along with our keys and phone.
That said, the incredibly functional wallet was born with one major flaw. Because of its compact form that fit into most pockets, you didn't need to attach it to anything anymore and the wallet became something you could easily forget or lose.



Unlike most of our other possessions, it doesn't always sit in the same place but follows us wherever we go.
It's such a common problem Reader's Digest did a field test in different countries, to see how likely you are to get your wallet back if it's lost.
Another test conducted in Scotland revealed that putting a baby picture inside your wallet increases the chance of getting your wallet back if it's lost.
If the problem of losing your wallet is such a common one, why hasn't it been solved yet?
Your smartphone can make your dumb wallet smart too!
In the past, the only viable solution to a lost wallet was retracing your steps or hoping that some good Samaritan would return the wallet to you (without the cash that was inside it when it was lost, of course).
But lately, another solution appeared, and we have our smartphones to thank for it.
Today, every thing you can imagine is getting connected. You can track your steps, your heartbeat and sleep patterns, your jacket, your fridge content, talk to your dog or watch the delivery guy bring a package to your door, all while you're at work using only your smartphone.

So why not use technology to track your wallet as well?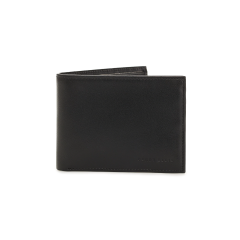 Which is exactly what Perry Ellis did, in collaboration with Chipolo. Their new Tech Wallet, already available in their online shop is a revolutionary new way of keeping an eye on your wallet. On the outside, the Tech wallet sports the signature Perry Ellis timeless look and feel of quality.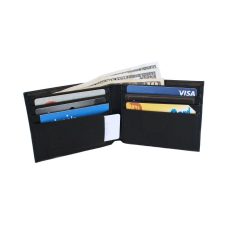 On the inside, the genuine leather slim bifold features six credit card pockets, a single currency pocket and an additional custom pocket with a Chipolo Card Bluetooth tracker inside it that will keep an eye on your wallet 24 / 7, using location tracking technology connected to your phone.
Your Personal Wallet Finder
The initial set up of the Chipolo Card in the Perry Ellis Tech Wallet is quick and easy and comes with a variety of additional features that will make sure your wallet can be found no matter where it ends up.
Download the Chipolo app from the App Store or Google Play Store and follow the easy in-app instructions to activate your personal wallet finder.
Make your Tech Wallet ring from the Chipolo app or double press the Bluetooth button inside the wallet to find your phone, even if it's on silent.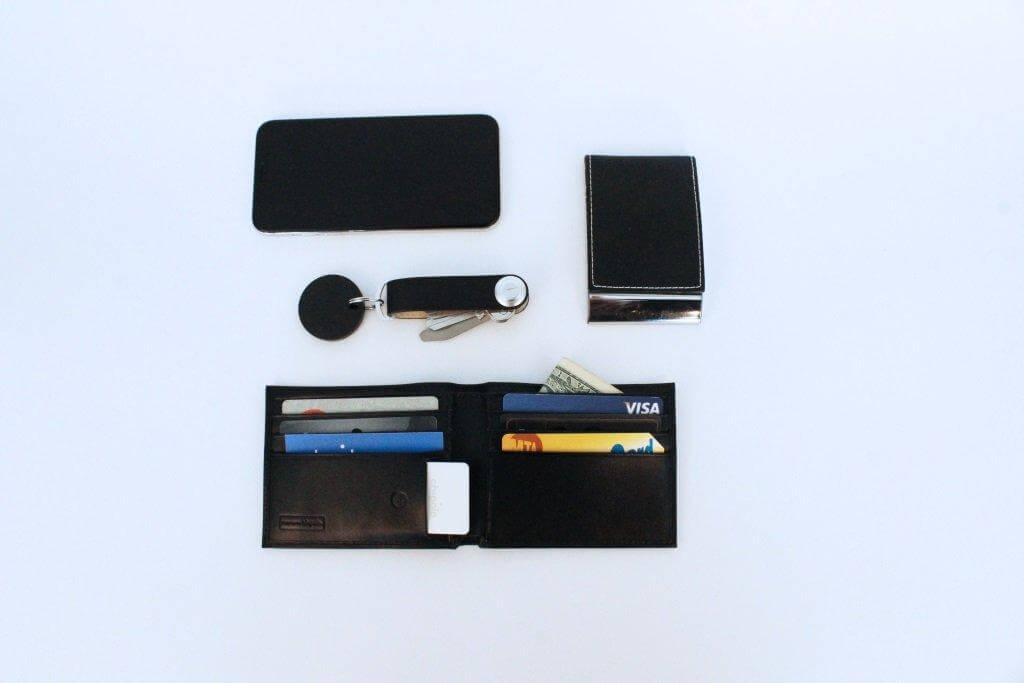 The Perry Ellis Tech Wallet perfectly sums up what the Perry Ellis brand and the man behind it are all about. Their forward-thinking and fresh ideas continue to rewrite the rules and redefine what fashion is all about.
__________
Perry's focus was on innovation; breaking down the walls of fashion and making clothes designed with REAL LIFE in mind. Not just 'fashion, for fashion's sake,' but clothes that simplify style choices.
Perry Ellis website
__________
Like every other Perry Ellis product, the new Tech Wallet continues their innovative tradition and encompasses their motto 'Life Ready' perfectly.
Already have a wallet that you love and want to make smart too? Check out the Chipolo Card, the seamless thin wallet finder that will fit into any wallet perfectly!