How Chipolo Tracker Helps Make Perfect Group Photos When Traveling
You're traveling to the ends of the Earth on the adventure of a lifetime with a group of friends that you'll always love, and you want a picture to commemorate the moment. Whether you're standing on the edge of the Grand Canyon, you're overlooking the vast expanse of New York City from the heart of Times Square, or you've climbed atop the Seattle Space Needle, you're going to want to take the perfect picture. How do you do it?
Taking the Perfect Photo
There are a few options, of course. You can stick your arm up high, scrunch everyone you can into a small square space, and hope beyond hope that you'll get the perfect shot. That may seem like a good idea if you have exceptionally long arms, but if you have short-to-average arms, this idea is neither advisable nor practical. Besides, it's inevitable that you'll get your overly-long arms stuck somewhere in the picture, and that will completely ruin the shot, now, won't it?
You can get yourself a selfie stick — but come on now, let's be honest. The minute you see someone with a selfie stick, what's the first word that comes to mind? Nothing complimentary, are we right? Besides, selfie sticks make the photos look extremely ugly, and they're inconvenient to trot around.
Or there's the best option of all — get a Chipolo Bluetooth Tracker!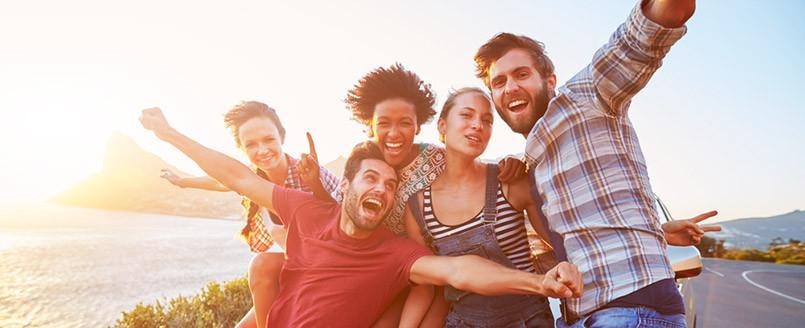 Chipolo Bluetooth Tracker
That's right: The Chipolo Tracker, the Bluetooth tracker best known for its ability to help you keep track of anything, anywhere, can now be used as a remote shutter for your smartphone's camera. It helps you take the perfect photo, especially if you're looking to make forever memories somewhere in a land far, far away.
You've already got Chipolo Tracker on your key chain or in your wallet, and it's doing its job just fine there. That means it's easy to carry around (unlike a selfie stick) and will make your picture that much more beautiful (unlike your unsightly long arms — sorry, but there it is).
Best of all, the Chipolo Bluetooth Tracker is extremely affordable — you can get a four-pack of the much-loved tracker for under $100. No matter where you go in the world, you can't go wrong with this by your side, so order your Chipolo Tracker today.