The secret is out and Chipolo is excited to announce a new Chipolo that will be joining our little family of smart trackers – the Chipolo CARD!
At only 0.08 in (2.15 mm) the Chipolo Card is the world's thinnest and LOUDEST wallet finder, designed to fit in your wallet perfectly without feeling bulky or disruptive.
The Card's small and sleek design makes it perfect for everyday use with wallets, remote controls, Kindles, laptops, passport pouches, luggage tags, chargers and so much more!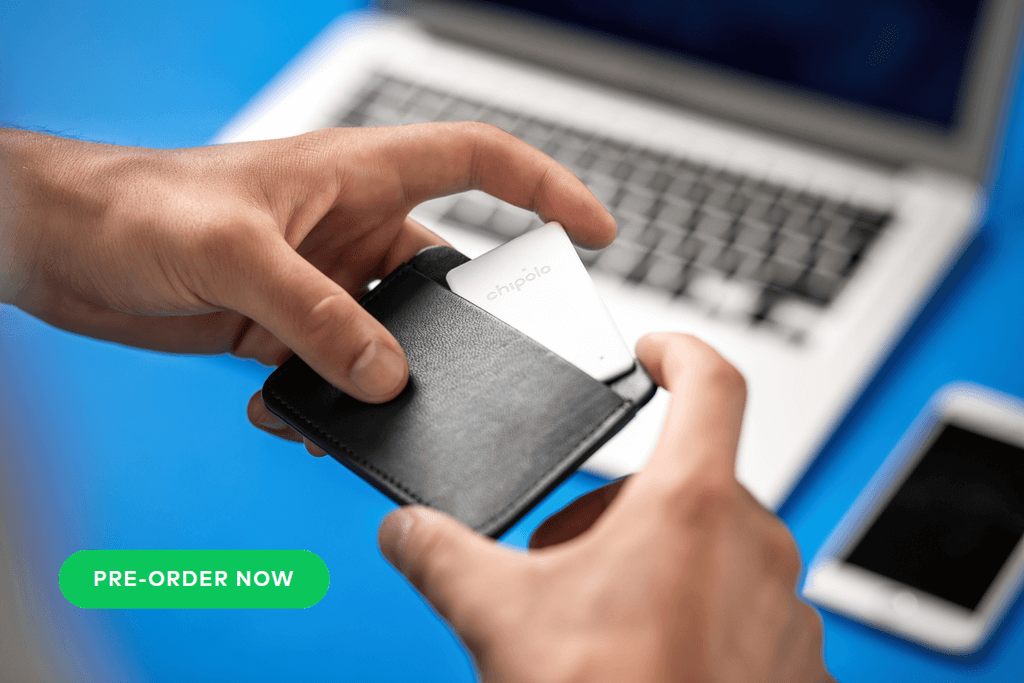 Using Bluetooth Low Energy technology, Chipolo Card redefines how we keep track of our personal belongings - connect all your traditionally offline belongings to one easy-to-use phone app and never worry where they will end up again.
Its new ultra low power chip enables Card to deliver an incredibly loud 95 dB sound while also allowing for a full 1-year battery life, all in a completely water-resistant design.
With its innovative design, the Card still holds true to all the popular features of the Plus and Classic – you can ring your phone (even if it's on silent) by double pressing the integrated button or make the Card ring through the Chipolo app on your phone. The app also shows the last location where it was connected on a map and if that's not enough, the ever-growing Chipolo community is always there to lend a helping hand.
The Card, available in white, can now be pre-ordered here.