6 Tips to Help You Stop Losing Things
Over a lifetime, the average American loses an average of $5,591 worth of items. Talk about putting an unnecessary dent in the wallet. If you or your partner is helping this average go up, start thinking about ways to stop losing things. Whether it's your keys, wallet or jewelry, you can put an end to this. Check out these six tips.
1. Determine What You Lose the Most — And Focus on That
It's easiest to start with those things you lose most. So, regardless of whether it's your keys, TV remote, earrings or contact lenses, find out what you're misplacing the most.
Once you have a short list to focus on, start thinking of preventive methods. These tactics could be anything from establishing a set location to organizing common storage spots in your home.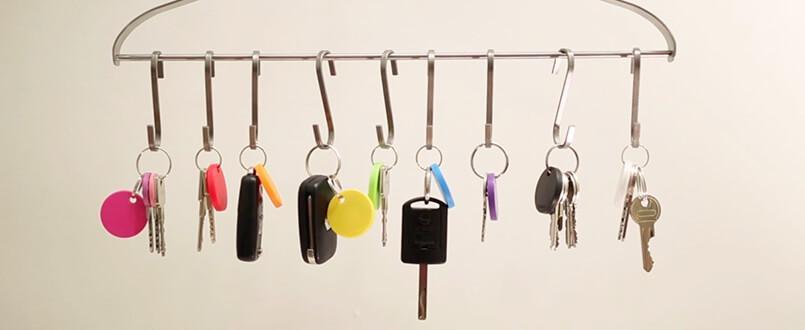 2. Have an Exact Place for Everything
While most people have a place for important personal items, few have an exact spot. Simply put, if you have a very detailed location for each of your things, it will be much harder to put them in the wrong location — because there is only one right location.
Instead of putting your keys somewhere on the table by the door, put them in the blue bowl on the table by the door. Instead of placing your wedding ring on your dresser, place it in the bottom drawer of the jewelry box on your dresser.
3. Stay Organized
Clutter is one of the main reasons people lose things or have trouble locating an item. For example, if you have mountains of paper stacked up on your desk, and consistently can't find documents at work, then it's probably time for a clean. At home, if your filing cabinets, bookcases, closets and other storage spots seemingly have no system for placing things, make one. Establish exact spots for everything from your hats and belts to your receipts and house bills.
Getting organized only gets you halfway there. Maintaining that order is the crucial next step. Keep on following the system and you'll find it much easier to locate things.
4. Put Things Back Where They Belong
After a long day working at the office, taking care of the kids, or running errands, it can be easy to ignore things that are out of place. Resist this urge to ignore.
If you're tired and see the remote wedged in between sofa cushions, and not on the tray by the TV, you may just no
t care enough to move it. Find the energy to place it back where it goes, because it will save you headache later.
5. Train Your Mind
You've probably been told a thing or two about how visualization works. Well, even with something as simple as placing items where they belong, this technique applies. After you've decided on a location for household items, visualize yourself placing the items where they go.
Not only will this help you remember where each thing belongs, but it will also teach your brain to do the task automatically. Before you know it, you'll be placing items in the right spot and staying organized without even noticing you're doing it.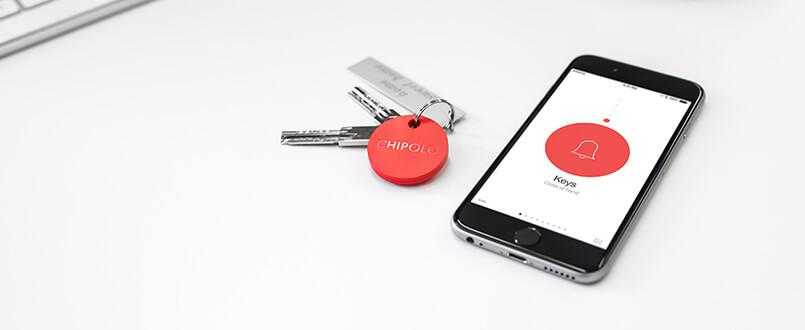 6. Get a Bluetooth Tracker
Losing important items, like your wallet or keys, can affect your financial and physical security. For such important things, attach a Bluetooth tracker, like Chipolo. It will enable you to connect your phone and physical stuff via mobile app and you will always be able to find one with another.
Chipolo Bluetooth Tracker, allows you to ring lost things within a 200-foot range using the product's mobile app. It also works the other way around, meaning you can ring your silenced phone, simply by shaking the Chipolo tag. To find your phone, you can also log in to the Chipolo website App and check its location, which is pretty neat feature for the forgetful souls. What's cool is that Chipolo has 24/7 support, which means you will get help at all times if anything goes wrong with your device or if lose something and get confused about what to do. You can buy Chipolo directly on our online store.