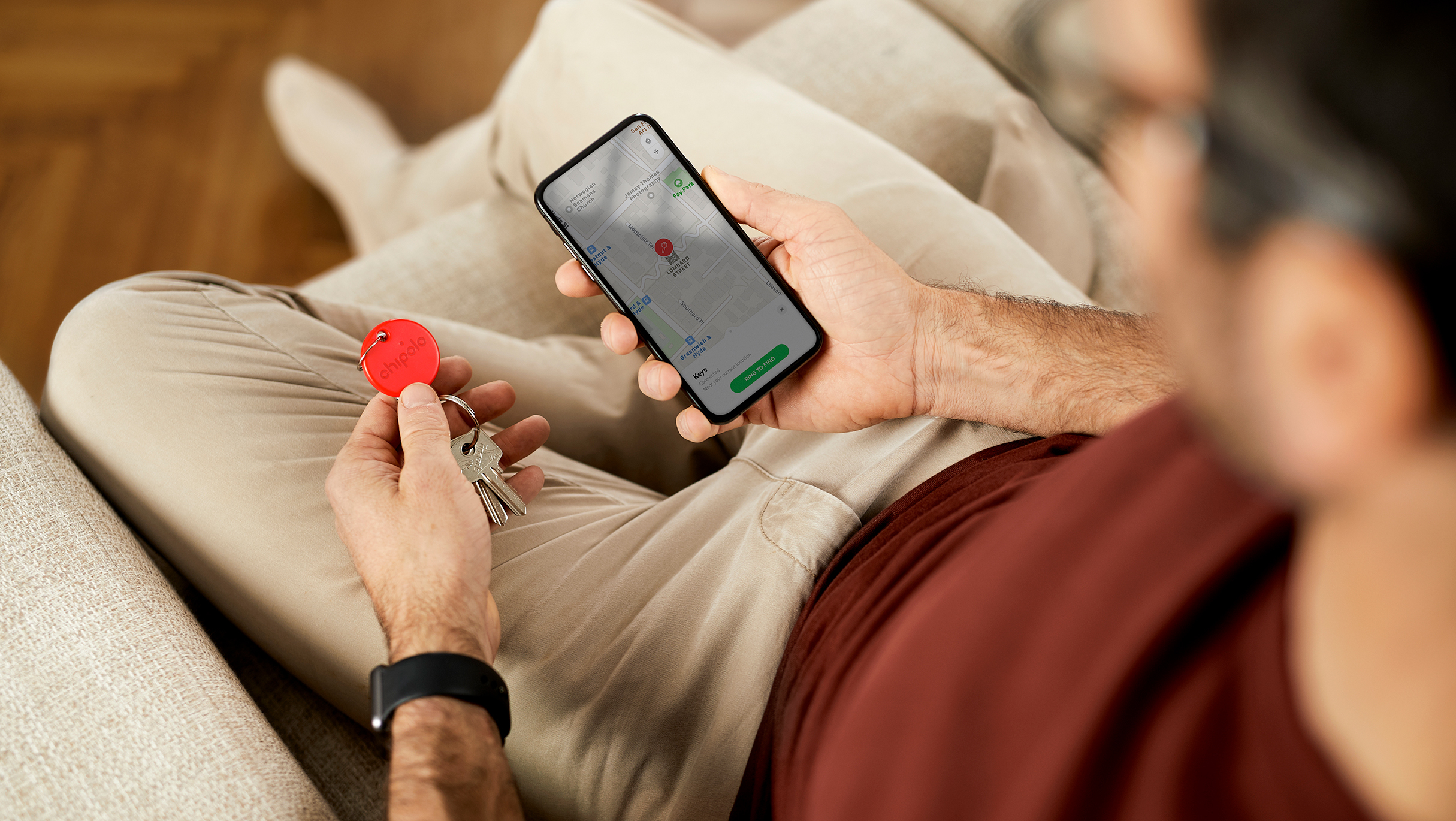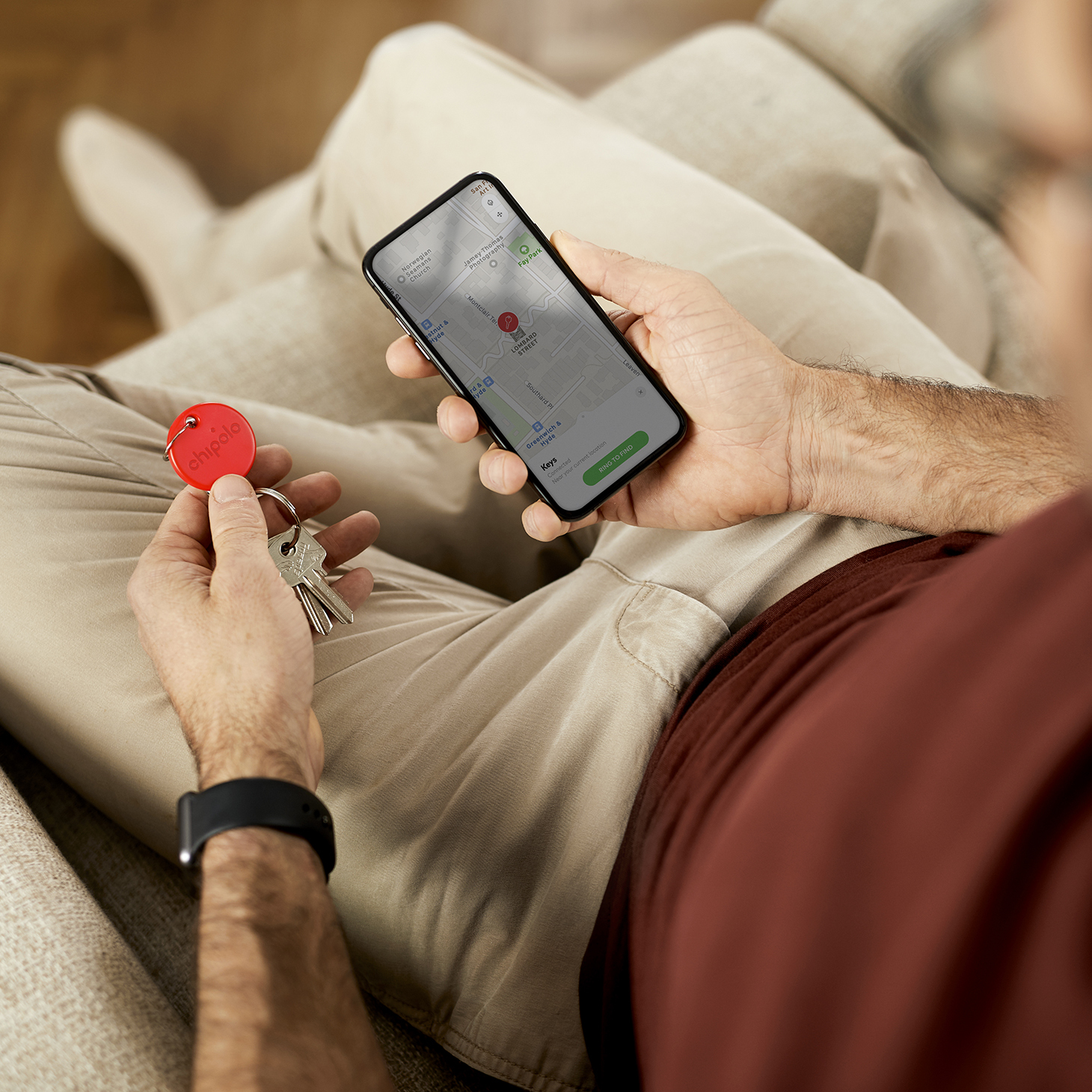 Smart Key Finder
Attach the Chipolo Bluetooth key finder to your keys and find them with the accompanying app on your smartphone.
* Use the Apple Find My app for Chipolo Spot finders. Use Google's Find My Device app for Chipolo Point finders. Use the Chipolo app for regular Chipolo finders.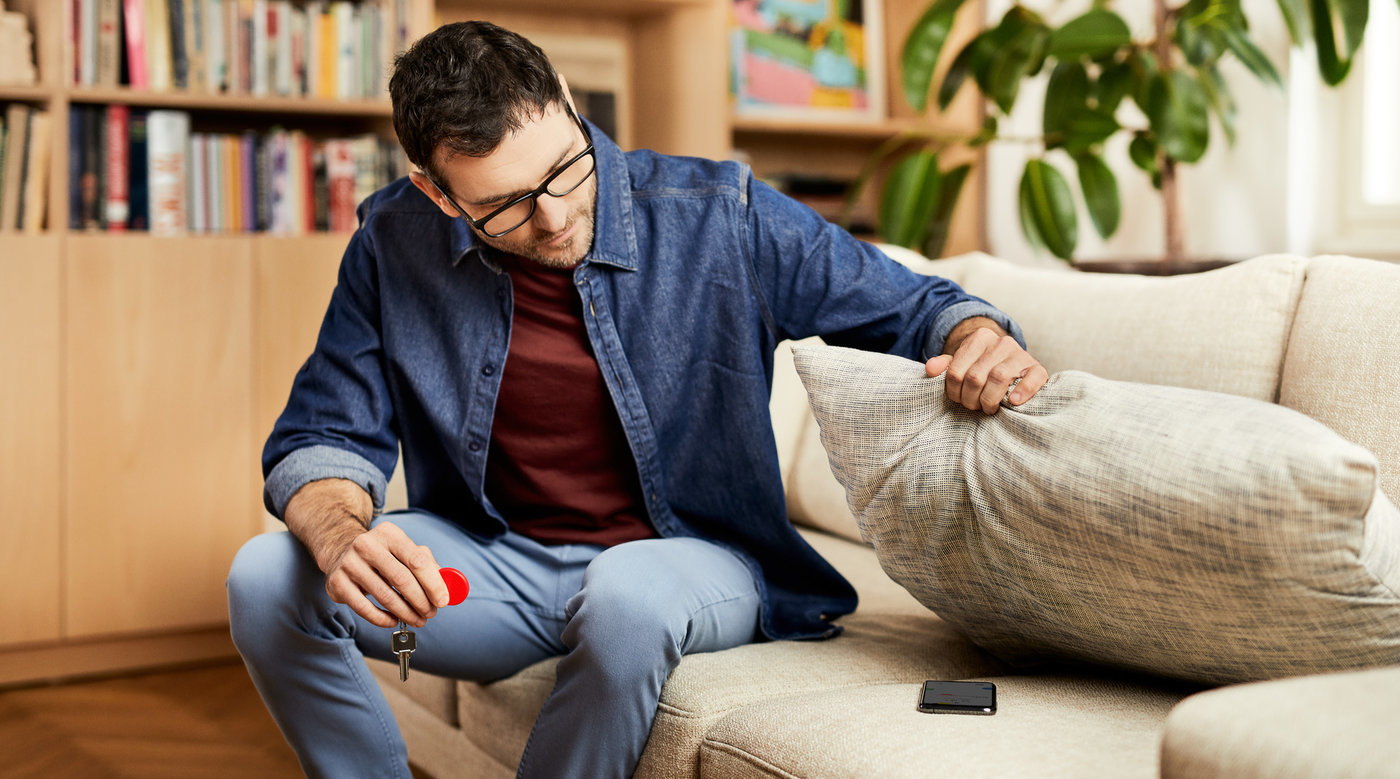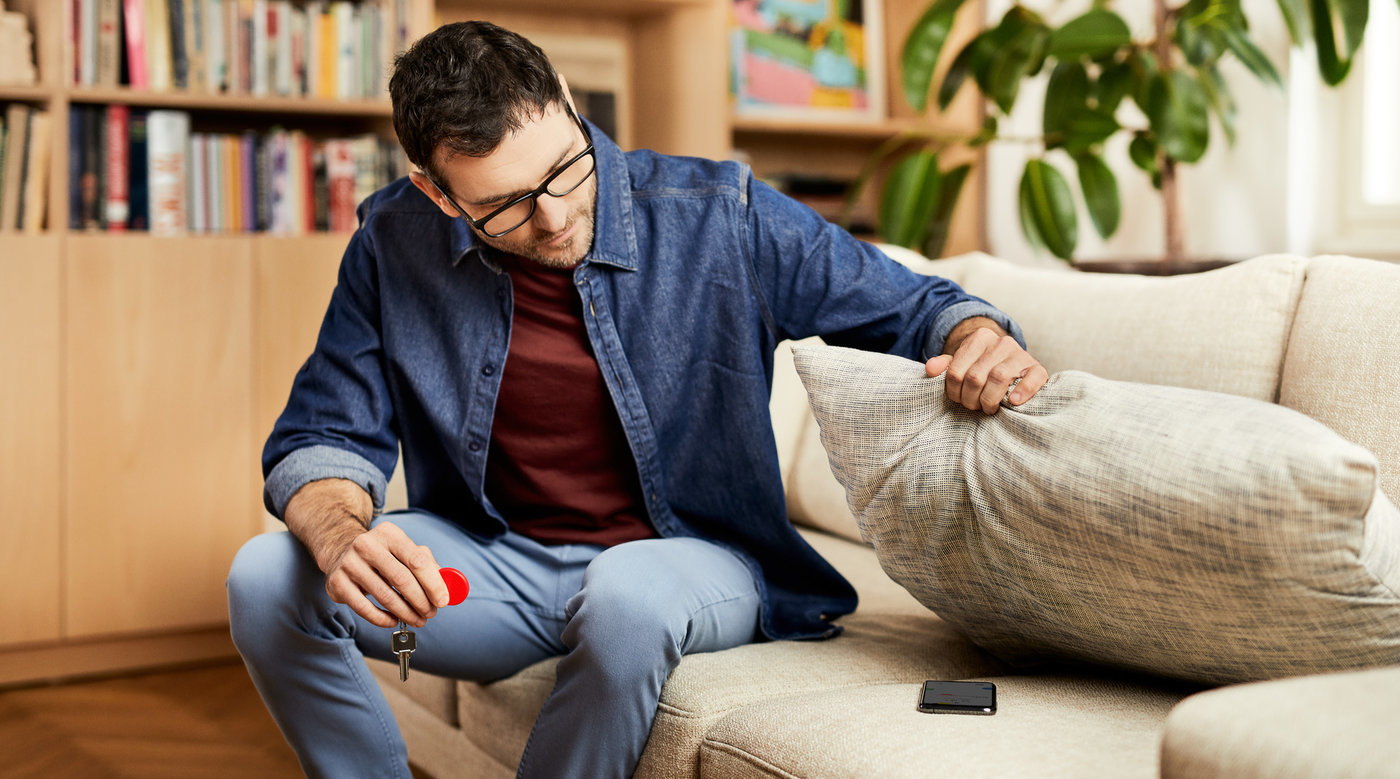 Use Chipolo To Find
Your Lost Phone
Chipolo is the perfect Bluetooth tracker to help you keep track of your keys and your phone. Attach Chipolo to your home or car keys and connect it to the Chipolo app.
* Feature not available for Chipolo Spot and Chipolo Point products
Find with Chipolo features
Ring
your item with the Chipolo app or double click Chipolo to ring your phone.
Track
your item to where you had it last via the Chipolo app.
Be alerted
if you leave without your keys, wallet or other item.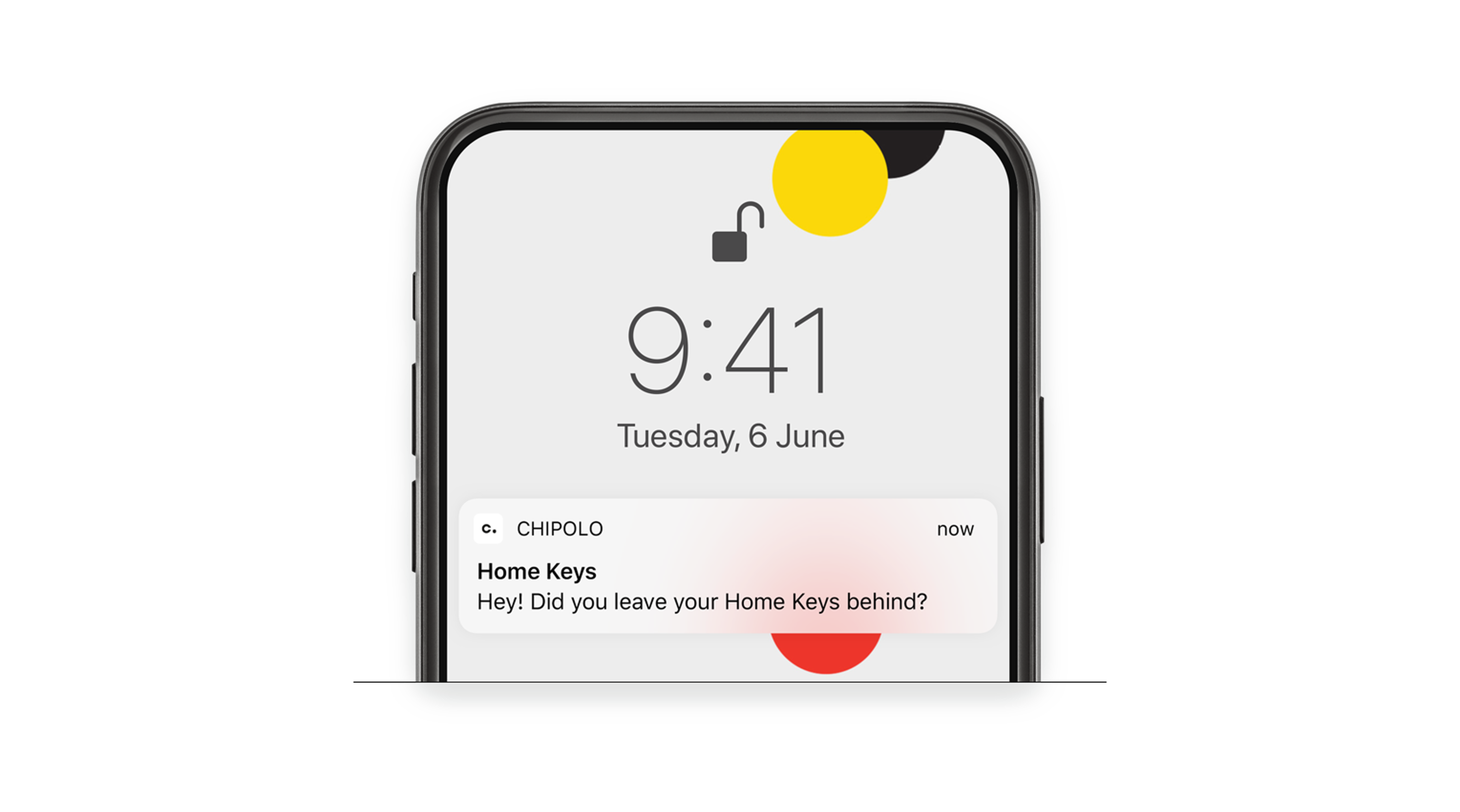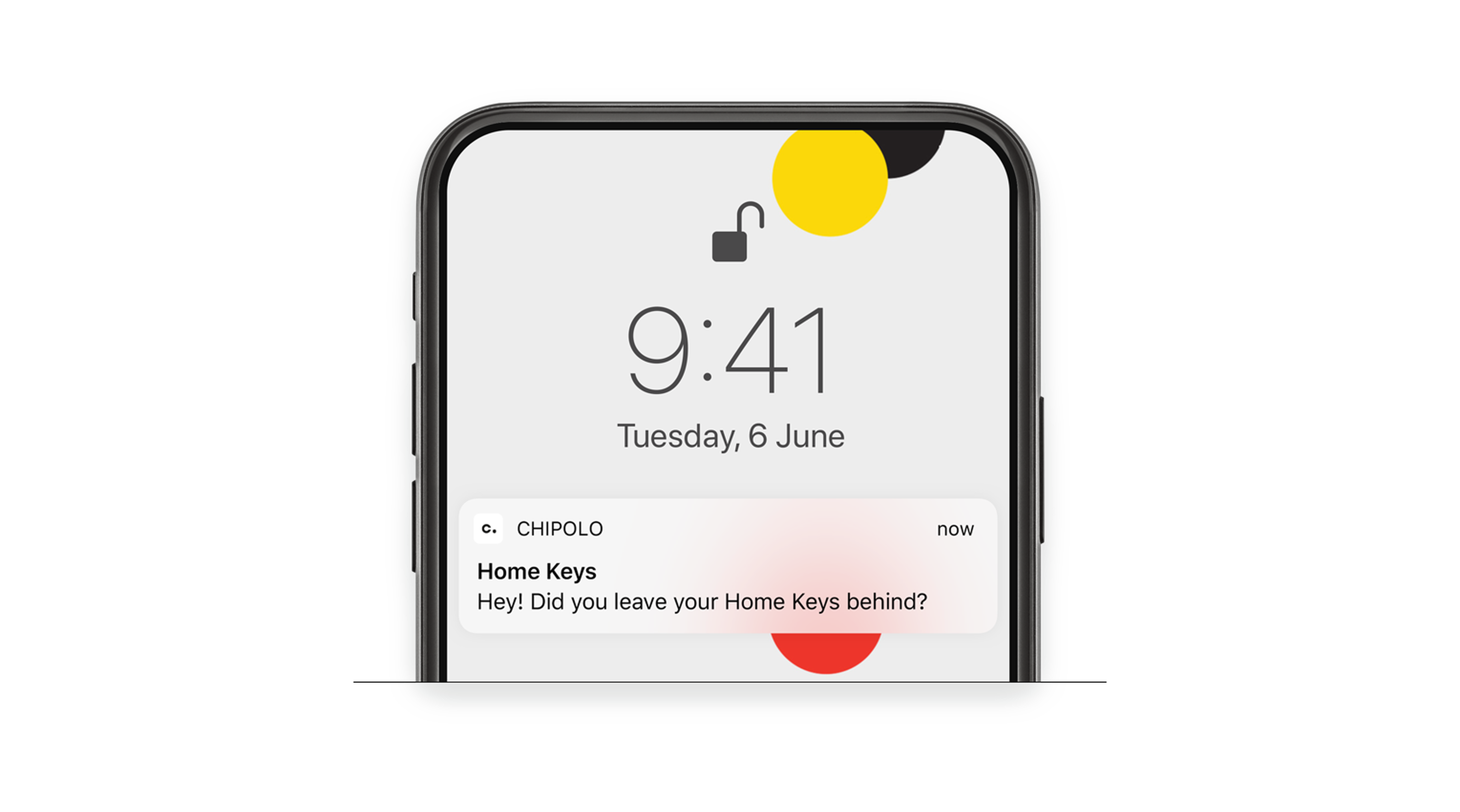 The Fastest Way To
Find All Your Things
Get a friendly notification from the accompanying app when you leave your keys or any other item behind.
* Chipolo Spot finders work exclusively with the Apple Find My app, while regular Chipolo finders work with the Chipolo app.
Chipolo ONE
For keys, backpack, bag
Perfect for finding your keys, bag, backpack in seconds. Use the Chipolo app to ring your misplaced item or double click on Chipolo to find your phone. Get a notification from the app if you leave your item behind.
4 Pack

Holiday Sale

$100

$60
FREE SHIPPING for all orders over $50
Each Chipolo is individually packed
30 days money back guarantee