Chipolo Spot Travel PACK
Luggage, passport and wallet finders that work with the Apple Find My app.
Travel with peace of mind and let the Spot Travel PACK keep an eye on your wallet, passport and luggage. Works exclusively with the Apple Find My app.
2x CARD Spot
1x ONE Spot

Free shipping

$98

$83

2x CARD Spot
4x ONE Spot

Free shipping

$182

$155
FREE SHIPPING for all orders over $50
Each Chipolo is individually packed
30 days money back guarantee
Track your things with Chipolo. Check their location in the Apple Find My app.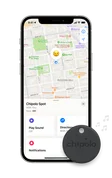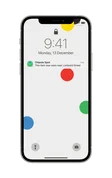 Play sound
Sometimes things just hide nearby. With a very loud sound you can find them in no time.
Locate
your items on a map, using the power of the vast Apple Find My network.
Be notified
Receive a notification when you accidentally leave your item behind or when Find My network locates your missing item.

Track luggage
Check on your luggage and see its last known location. Anywhere & any time.

Locate passport
Track your passport and avoid the trouble of losing it.

Find wallet
Find your wallet with your phone and make it ring when it's nearby.
Did your luggage make it on the plane?
That's easy to check! Just open the app on the plane, and check if your luggage is near you.
Worried about your wallet?
When you just want to do a quick check on your things, open the app and see if your wallet, passport and luggage are still connected.
Can't find your passport?
Don't check every pocket, just check your phone! See its location on a map or play a sound if it's nearby.
Handy device which is a »necessity« if you are getting on a plane with a luggage. Very handy tool! The software matches the iOS system nicely and comes with a small hole to attach to my keychain without buying extra accessories. All in all, very useful.
Perfect for tracking luggage during travel. We used the ONE Spot to monitor the progress of luggage when flying our child to college. Worked perfectly.
I bought this to track my luggage & it was brilliant for peace of mind. My flight as it happened was changed twice & I was worried where my luggage would end up, but as soon as I landed it updated me that my luggage was at my destination airport! Good present idea.
I bought a finder (a tracker) by Chipolo that I put into my checked luggage. It does essentially what an AirTag does. No guarantee my luggage will make it to the final destination, but at least I'm sure my luggage is on board right now!
Also available at