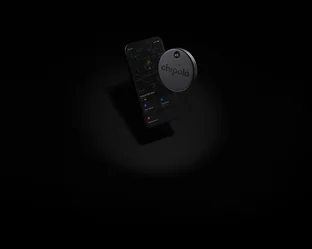 Finds your things.
Fits on keyrings.
Special Edition
Chipolo ONE Spot

$28

KEYRING HOLE
Attaches directly to keyring
REPLACEABLE BATTERY
Lasts up to 1 year
WATER RESISTANT
IPX5 rated
Find your missing items with the help of hundreds of millions of Apple devices that are part of the Apple Find My network.

ATTACH
Chipolo ONE Spot to your keys, luggage or even your child's toy.

PLAY SOUND
Sometimes things just hide nearby. With a very loud sound you can find them in no time.

LOCATE
your items on a map, using the power of the vast Apple Find My network.

LOST MODE
If your item ever goes missing, the Find My network will notify you when it is located.
Spot your items.
Anytime
SHOP