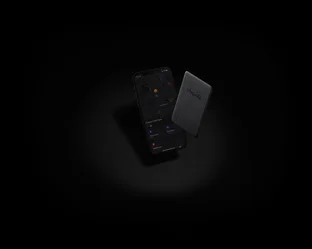 CHIPOLO CARD SPOT
Keep your wallet safe.
And slim.
Chipolo CARD Spot fits into your wallet without adding any extra bulk and helps you find it through the Apple Find My network. Hundreds of millions of friends can now help you find your missing wallet.
As thin as it gets
2,4 mm (0,09 inch)
Water resistant
IPX5 rated



Play sound
Sometimes things just hide nearby. With a very loud sound you can find them in no time.
Locate
your items on a map, using the power of the vast Apple Find My network.
Be notified
Receive a notification when you accidentally leave your item behind or when Find My network locates your missing item.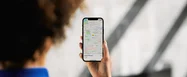 Always know where your wallet is
When it goes missing, hundreds of millions of Apple devices that are part of the Find My network will help you locate it.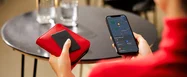 Keep your privacy
The Apple Find My network uses advanced encryption to ensure that no one else, not even Apple or Chipolo, can view the location of your Chipolo CARD Spot.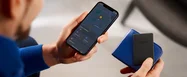 Anti-stalking features
If someone tries to track you with a Chipolo CARD Spot, the built-in anti-stalking features will warn you about their attempt.
Your missing wallet?
Spotted!
Buy