Chipolo ONE Spot is a key tracking tag that helps people find personal items with the Apple Find My network - made up of hundreds of millions of Apple devices around the world.
When you connect your Chipolo ONE Spot tag to the Find My app, you can play a sound and make your key finder ring if it's nearby or check its location on a map.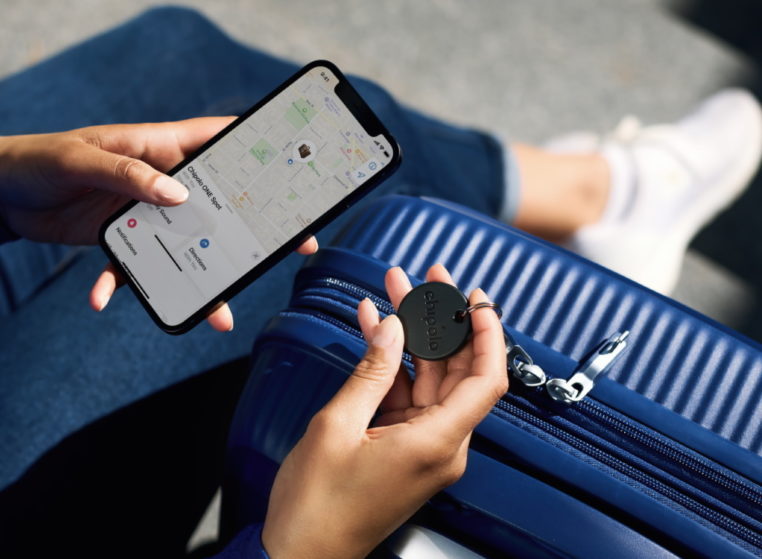 If your item ever goes missing, you can enable Lost Mode and the Find My network will notify you when it is located.
The Chipolo ONE Spot works exclusively with the Apple Find My app, while the regular Chipolo ONE and CARD models connect to the Chipolo app that can be used on both Android and iOS devices.
Both the Chipolo ONE Spot and Chipolo ONE tracking tags are made by Chipolo, but because they work with different apps, they also offer different features that can be found in their respective apps.
Does Chipolo ONE Spot have ultra-wideband (UWB) technology?
Chipolo ONE Spot trackers only use Bluetooth technology to connect to your phone and do not have ultra-wideband (UWB) technology.
Ultra-wideband technology is used for precision finding at close distances, which the Chipolo ONE Spot already covers with a very loud ring.
Precision finding comes in handy when you are looking for an object that is nearby but out of sight, like at the bottom of your bag or under a pile of clothes. While precision finding is useful visually, a loud ringtone itself will already alert you where your keys are hiding, even if they're buried under a couch cushion.
At the moment, precision finding features are limited to newer models of iPhones (11 or 12) that also have a U1 chip, while older models and most Android devices are still not UWB compatible.
Does Chipolo ONE Spot have an anti-theft feature?
Chipolo ONE Spot is an item finder that helps you find missing items. It's not designed as an anti-theft device or meant to track something that has been stolen.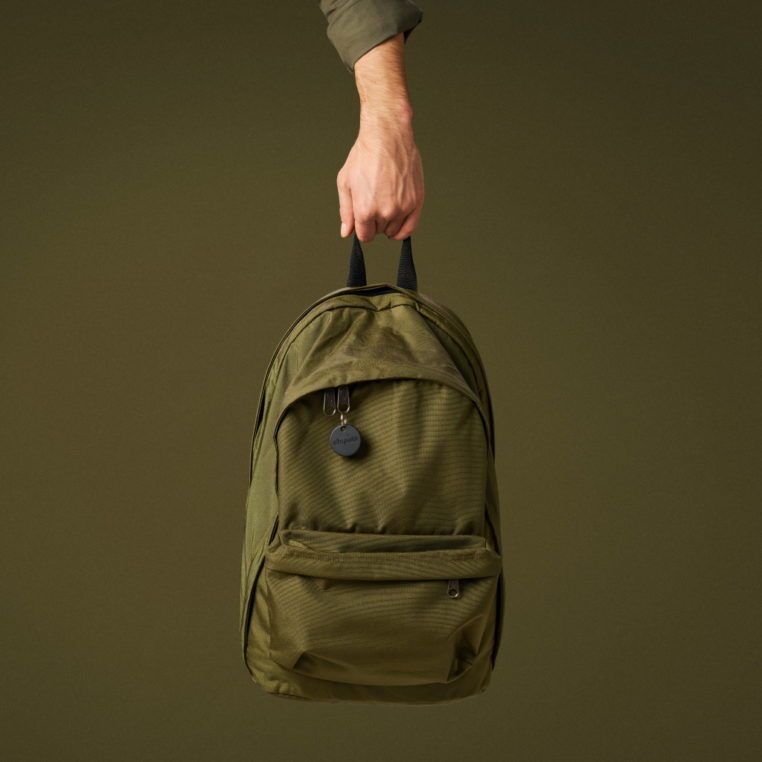 The Bluetooth tag will also notify any iPhone users that a Chipolo ONE Spot finder is near them if they are close by for a while and are not the owner of the finder tag. This means that the key finder can potentially alert the thief that someone is tracking them.
This feature is present to prevent the possibility of stalking.
Does Chipolo ONE Spot have an anti-stalker feature?
All Find My-enabled finders, including Chipolo ONE Spot, are designed to discourage unwanted tracking.
If Chipolo ONE Spot that belongs to someone else is near you for a longer period of time, your iPhone will alert you. After a while, the Chipolo ONE Spot will also start playing a sound to let you know it's still there.
If you are moving together with the owner of the Chipolo ONE Spot (your partner for example), the alert will not be triggered. This only happens when Chipolo ONE Spot is separated from the owner.
Does Chipolo ONE Spot have Out of Range Alerts?
Yes. The Chipolo ONE Spot supports a feature called 'Notify When Left Behind', which you can enable in the Find My app.
When the feature is active, you will get an alert on your iPhone if you leave your keys with the Chipolo ONE Spot behind.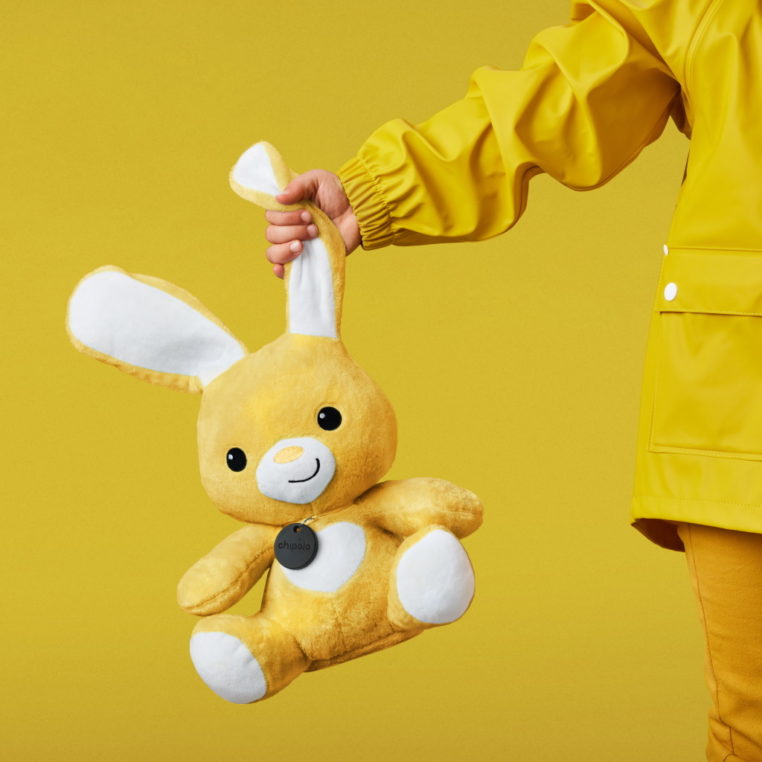 If you don't want to get the notification every time you step out of the office or your home, you can set up specific locations where you don't want the alerts to trigger in the Find My app too.
Can I use Chipolo ONE Spot to make my phone ring?
No, the 'ring your phone' feature is available in the Chipolo app and only works with the regular models of Chipolo ONE and Chipolo CARD.
Does Chipolo CARD work with the Find My app?
No, the current model of the Chipolo CARD wallet tracker only works with the Chipolo app.
The CARD wallet finder works both on Android and iOS devices and will enable you to make the tracker ring from your phone and vice versa.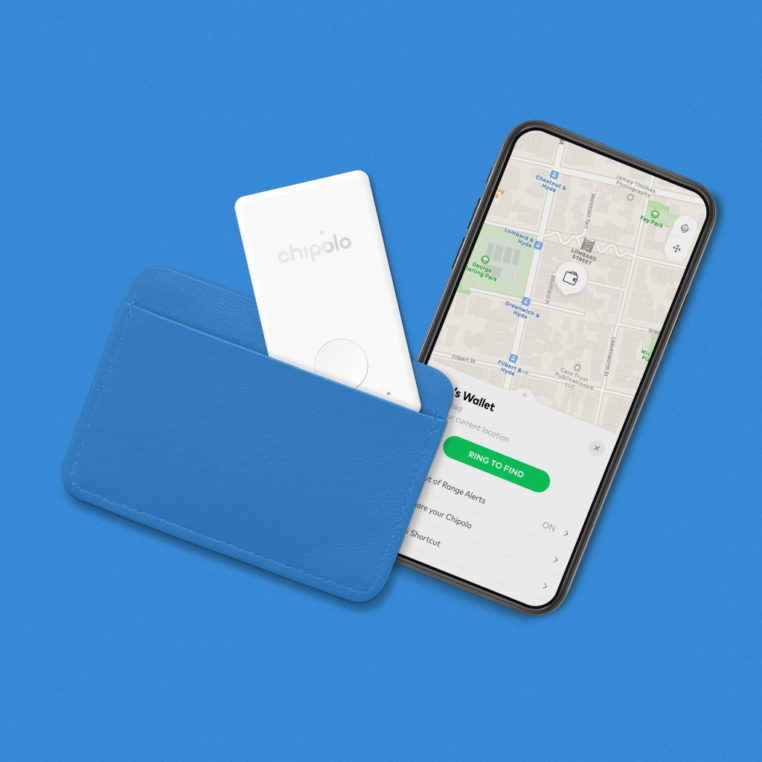 Because the Chipolo CARD wallet tag works with the Chipolo app, it also uses all the additional features the app offers: Out of Range Alerts, sharing feature, wireless selfie button…