5 Gift Ideas for Millennials: Affordable and Easy to Find Gadgets
What gift do you get for someone who doesn't seem to be tethered to anything in this life but their phone? Someone who's constantly on the go and never has time? What small gift do you get for a person that, in all honesty, would be happiest if you gave them a nice, ironic-statement card with some money in it to boot?
We've all been there – you want your gift to be thoughtful and to mean something. But there's a whole generation inbetween parents and kids that isn't so easy to shop for. While Millennials are a diverse and colourful bunch, there are still some small and smart gifts any of them will find useful.
Not only are our picks colourful and original – they all come under 35 €, so YOU won't have to break the bank!
What small gadget gift can you get for a Millennial?

Click to Tweet
1. A Power Bank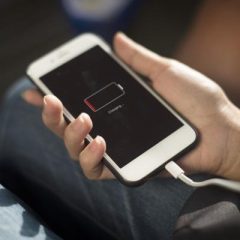 When you're on the move all day and use your phone for practically everything, the gift of power is a crucial one. A 3000 mAh power bank is more than enough to keep the phone going for a day. It's also small enough to fit into any bag or purse and, with some browsing online, affordable enough for any giver's pocket. Plus, they come in different shapes and colours, so you can even complement the receiver's personal style!
2. Earphones
Millennials love to travel and learn as they go, so earphones really are the perfect gift. You can use them to retreat for a while without needing an actual empty space or use them to listen to a podcast about that thing you were interested in but didn't really have time to take an actual class about.
They also seem to get lost all the time, so spare ones are always a welcome addition!
3. Bluetooth Trackers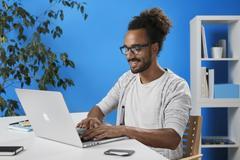 Speaking of lost, it's incredibly hard to keep an eye on your things, if you're constantly on the go. Keys and wallets misplace themselves all the time and what better way to find them than to use your phone. You can connect a Bluetooth tracker to your phone and then just attach it to your keys and you're all good to go.
Chipolo offers a few different models that are small enough to fit into any pocket and as a bonus, they come in a variety of vibrant colours, so they're easy to spot too!
4. Cable Organisers
One thing Millennials have plenty of is cables. And no matter how hard we try, they always seem to get tangled as soon as we take our eyes of them. Since most of us carry around at least two sets every day (charger and earphones), having to detangle them each time becomes really annoying really quickly. Small cable organisers help detangle the mess and keep it tidy no matter what you do.
Check out this colourful and playful twist on cable organisers any Millennial will be happy to add to their daily essentials.
5. Bluetooth Smart Buttons
Millennials are a generation of renters, so anything they own should be easy to move. You can't go wrong with something light and wireless, something that won't have us drilling unnecessary holes in walls we don't own.


Our top pick in this category is Flic, the smart Bluetooth button you can set up anywhere in your apartment and connect to your home appliances, devices, apps and services through your phone
A generation that is constantly on the go needs tech gear that is easy to travel with.

Click to Tweet
You can't go wrong with a nice gift card or yummy chocolate, but there's plenty of tech gifts out there Millennials would be happy to receive. If the gift is useful, great. If it's basic, doesn't create unnecessary clutter and is easy to use, even better!