Find lost toys with your phone
Attach the colorful toy finder to your child's favorite stuffed animal and make it ring from the Chipolo app on your phone.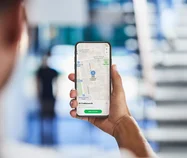 The colorful
stuffed animal tracker
Find a lost toy in your home with a loud ring from the Chipolo toy tracker or check its last known location on a map in the Chipolo app.
Find with Chipolo features
Ring
your item with the Chipolo app or double click Chipolo to ring your phone.
Track
your item to where you had it last via the Chipolo app.
Be alerted
if you leave without your keys, wallet or other item.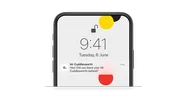 The fastest way
to find a lost toy
Get an alert on your phone from the Chipolo app when you leave home without your child's favorite stuffed toy.
Chipolo ONE
For keys, backpack, bag
Perfect for finding your keys, bag, backpack in seconds. Use the Chipolo app to ring your misplaced item or double click on Chipolo to find your phone. Get a notification from the app if you leave your item behind.
4 Pack

Free shipping

$100

$75

6 Pack

Free shipping

$150

$105
FREE SHIPPING for all orders over $50
Each Chipolo is individually packed
30 days money back guarantee
Frequently Asked Questions
How will Chipolo ONE help me find a lost toy in the house?
The Chipolo ONE is a small colorful token-shaped Bluetooth tracker that connects to the free Chipolo app on your iPhone or Android phone. You can ring the Chipolo ONE toy finder from your phone and you can also use the Bluetooth finder to ring your misplaced phone. The lost toy tracker also offers additional features such as Out of Range Alerts and a user-sharing function, all without any additional fees or monthly subscriptions.
You can also see the last known location of the missing toy on a map in the Chipolo app.
What is the connection range of the Chipolo ONE toy tracking chip?
The remote finder connects directly to the Bluetooth signal on your phone and can stay connected for up to 200ft / 60 meters outside, where there are no obstacles like walls. Indoors, the range is slightly decreased but will remain stable for up to 150 feet / 45 meters.
How do I attach a Chipolo Bluetooth toy finder to the toy?
You can use the hole in the Chipolo ONE toy finder to tie the toy finder to your child's plushie or you can sew the finder inside the toy itself. The lost toy tracker has a loud ring you will still be able to hear around the house.
The outer shell of the toy finder is made of plastic, so you can also stick it to the other toys, like race cars, plastic and wooden toys.
Is the Chipolo lost toy tracker waterproof?
No, the Chipolo is not waterproof, but it is IPX5 water-resistant. It can endure some moisture and a light rainy day, so it will be durable enough to keep an eye on your child's toy as well. But keep in mind that if you sew it into the toy, it will probably not survive a tumble in the washing machine.
How long does the battery last?
The battery on the Chipolo ONE toy finder will last up to 2 years and when it runs out, you can replace it yourself with a new one. The Toy tracker uses a standard coin battery (type CR2032) that can be found in most shops.
Will my phone work with Chipolo Bluetooth trackers?
Chipolo Bluetooth locators connect to the Chipolo app that works both with Android and iOS devices. Your phone must have the operating system of Android 7 or later or iOS 13 or later and must support Bluetooth 4. The list of supported devices is available on https://chipolo.net/devices
Is the Chipolo ONE the same as a GPS tracker?
No, it is not. All Chipolo finders are Bluetooth trackers that use your phone's Bluetooth signal to connect to the Chipolo app. When this connection is lost (the max range of the Chipolo is 200 feet / 60 meters), the last known location of your missing toy will show on a map in the Chipolo app, until they reconnect.
GPS trackers use external third-party systems to stay connected and can show the real-time location of the tracking tag at any distance.

They also differ in their battery life; Bluetooth trackers have longer battery life since they use less technology and power to stay connected. The battery life of a good Bluetooth finder will last at least over a year. The battery on a GPS tracker will usually last between 1 week and 1 month.