New Chipolo Classic – A Complete Makeover
The Chipolo Classic is making its big comeback and, though a year older, it has never been better! Revamped both outside and inside it now guarantees a completely different experience than its predecessor and will without a doubt quickly become an integral part of your daily routine.
We kept the best and upgraded the rest
The new Chipolo Classic kept all its best features intact – the replaceable battery is still here, and the Bluetooth tracker is still 92 dB loud. It's now also available in 6 new vibrant colors that walk hand in hand with the latest trends and guarantee to fit anyone's personal style with an added benefit of being easy to spot, due to their amazing hues.
So what's new? Everything!
On the inside the improved hardware make the Chipolo Classic one of the most reliable Bluetooth trackers there is. The new chip, with its low power consumption, ensures that the new Chipolo Classic can boast a battery life of at least 9 months, using the same low-cost battery the original Chipolo Classic did. The new Chipolo Classic also features a completely new button inside, designed to guarantee the best possible user experience.
On the outside, the Chipolo Classic now comes in an array of new colors that walk hand in hand with the latest trends in fashion and design. The 6 new lively colors guarantee to fit anyone's personal style with an added benefit of being easy to spot.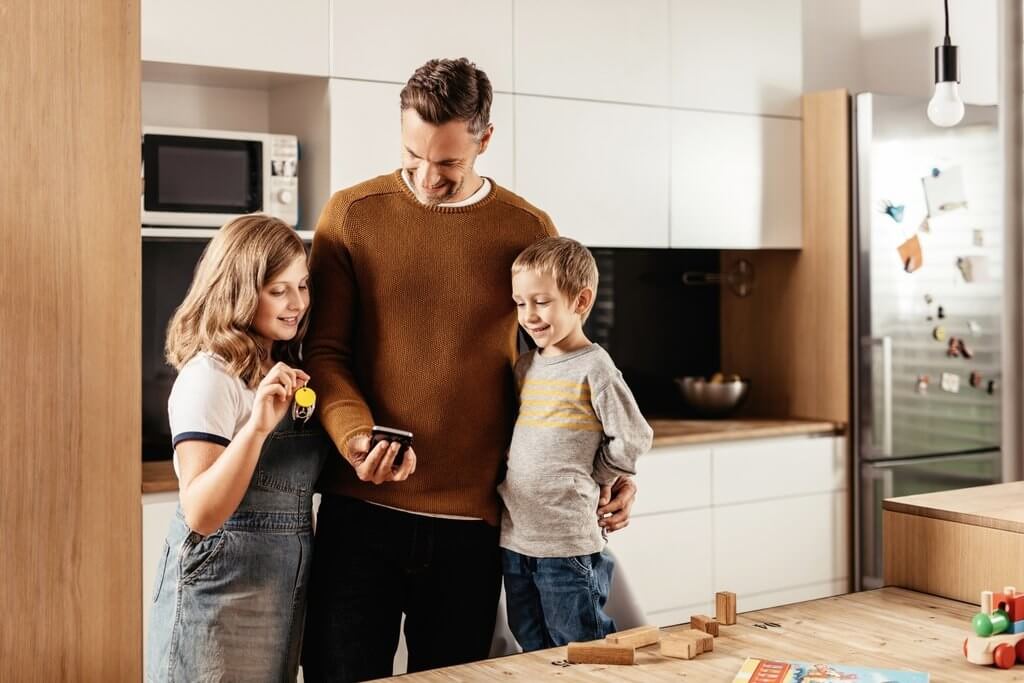 For the whole family
From the beginning, the Chipolo was designed as something anyone could use and this is still one of our guiding principles.
Chipolo is easy to use and can be shared on multiple mobile devices, making it perfect for family use, where everyday items are shared and moved around constantly, making them easy to lose. Use Chipolo to keep an eye on your child's favorite toy or their backpack even when you're not around to see where it ends up. Having trouble keeping track of your car keys because your teenager just got their driver's license?
Anyone with a family of three or more can agree that items that go missing daily can pile up quickly. So why not add an extra layer of smart protection that will end up costing you a fraction of what replacing those items would?
The cheapest insurance you'll ever buy
Anyone can afford to maintain their new Chipolo Classic. It was important to have the new Chipolo Classic's low cost reflect in the Chipolo's maintenance too. Like the 1st generation Chipolo Classic, the new Chipolo Classic uses a replaceable CR2025 battery that is easy to find in your local shop and will only cost you a few bucks.
No more reading the fine print or ordering a whole new tracker when this one is low on battery. Just add a couple of batteries to your next shopping list and pick them up along with the milk.