Get organized with your smartphone: 6 quick and easy tips to get you started
If your smartphone can remember all the phone numbers and texts and emails and high scores and photos you take, why not give it a few extra tasks to keep in mind instead of you?
Do yourself a favour and use your phone as a powerful day-to-day organization tool
How many times a day do you think of a random thing you have to do that day, tell yourself you need to remember that, only to forget about it in the next minute?
If only you had something with you 24/7 that you could use to remind you… Something like your smartphone, maybe?
1. Make a note anytime, anywhere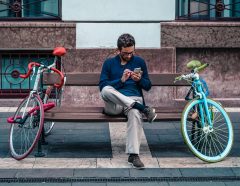 Use one of your smartphone's native apps or download one of the many To Do or Notes apps and make a quick note of the task when it pops up in your mind. You can then sort it out at a more convenient time or set up a reminder.
Bonus: most apps now let you share your to-dos with others, so you don't have to do everything yourself.
2. Remind me of everything!
All smartphones have a calendar app included and there's a number of other Calendar solutions out there that will satisfy even the busiest person. Set up calendar reminders and remember birthdays, anniversaries, meetings, make a note of this week's coffee dates and movie nights or make a note of events you're interested in and remember them before they happen for a change.
Bonus: Many calendars allow you to add a map location as well and then use that to send a notification to your phone beforehand, so you can arrive on time.
3. Your 24/7 free personal accountant
Keeping track of your expenses and savings is one of the most important tasks, yet most of us still do it the old-fashioned way – all in our head or using pen and paper.
Try as you might, you'll always forget something, so download a money management app and give it a go instead.
Bonus: Money management apps have a wide variety of additional features, from credit scores, best loan and credit card offers, custom reminders or monthly budget limits you can set up. Browse around and test a few apps before you decide which one suits you best.
4. A quick workout in the comfort of your home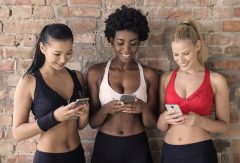 When it comes to exercise, it doesn't matter what you do, as long as you do it. Getting in shape and staying there can be a challenge, both financially and time-wise, but luckily there's an abundance of free and easy solutions just waiting at your fingertips. From 7-minute quick workouts to dedicated fitness plans, your phone can do it all!

Bonus: If you're feeling competitive or just curious, compare your scores to others using the same app and muster up an extra little bit of motivation.
5. Always keep track of your super organizing smartphone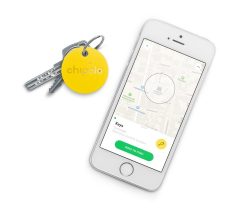 How many times a day do you look for your lost phone? Since our phone is our constant companion it is also one of the things we lose most; in fact, it's in the top three, along with our keys and wallet! How about a simple smart solution that lets you keep track of all of these in on go? Use a Bluetooth tracker to keep track of your personal belongings and your phone 24/7.

Bonus: You can set up your phone as a virtual tracker and then share it with your family or friends within the app, so they can help you search too!
6. Organize your organizer
Is your phone low on memory? Deleting a few photos is a usually the first step that is recommended, but we say why not start with the apps and files instead? Go through your apps every now and then and uninstall the ones you don't need or download a cleaner app and have that clear some clutter instead.