Do you often dream about losing your wallet or bag?
Our dreams can tell us a lot about what is going on in our life. Have you ever had a nightmare about losing your wallet or handbag? Here's an explanation of your dream.
In real life, your purse or wallet carries your IDs, credit cards, your license, money, and other valuable and important personal possessions.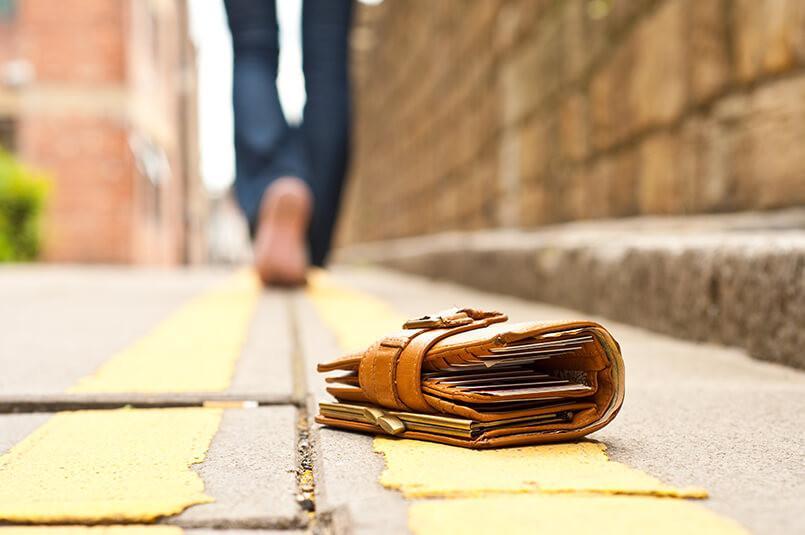 In your dreams, losing your wallet or bag can symbolize:
Loss of self-identity. Are you going through a life-changing event (i.e., getting fired, married or divorced, etc.)? Such events are milestones in our lives and take away our sense of self-identity.
Feeling restricted or unable to do something.
Personal or financial loss. Losing someone or something important can make you doubt your self-worth. Or you could be afraid that others are seeing you as worthless.
Loss of credibility or trustworthiness. Do you have a guilty conscience about something? Maybe you fear others don't trust you or don't believe in you anymore.
You might fear losing your possessions or something that you value.
Did you lose something valuable today? You could just be processing the loss you already experienced.
The dream could signify you're feeling threatened or insecure in your waking life.
For women, losing your bag may also represent losing their virginity or fertility.
Source: dreamscloud.com
We can't influence your dreams, but we can help you keep tabs on your wallet or bag in real life! Check out the Chipolo family and get a Chipolo before your dreams become reality.