Replaceable battery
Chipolo CLASSIC
Chipolo's most popular model, for those who prefer a replaceable battery. Available in 6 vibrant colors.
FEATURES:
Ring Chipolo from your phone
Ring your phone with Chipolo
See it on a map
Community Search
Voice controlled
SIZE:
1.38 inch x 0.2 inch (35mm x 5 mm)
RANGE:
200ft - line of sight (60m)
WATER RESISTANCE:
No
BATTERY:
Standard replaceable battery - CR2025. Lasts up to 9 months
COMPATIBILITY:
Compatible with iOS 9 and later, and devices running Android 4.4 and later. 
See full list of officially supported devices.
PACKAGING:
Each Chipolo is packed individually.
100% Secure
Checkout
30 Days Money
Back Guarantee
12 Months
Warranty
Dedicated
Customer Support
Shipping: Orders are shipped within the next business day.
US orders are shipped from US, all other orders are shipped from Slovenia, Europe.
All orders that include Custom Chipolo Classic are shipped from Slovenia, Europe.
All orders that include Pilatus Laptop Sleeve are shipped from Slovenia, Europe.
Estimated delivery times:
Slovenia - Standard shipping: 1-3 business days
Croatia – Standard shipping: 4-7 business days, Express shipping: 1-3 business days
Europe – Standard shipping: 3-14 business days, Express shipping: 1-3 business days (no Express shipping available for Switzerland, Norway and Kosovo)
USA, Canada, Mexico - Standard shipping: 5-14 business days
Rest of the world – Standard shipping: 5-14 business days, Express shipping: 2-5 business days  
Easy returns: If you are not satisfied with our product you can easily return all the Chipolos purchased for a full refund. Your order must be returned within 30 days of receipt of your order and in good condition with original packaging, to ensure you can receive a refund through your original payment method.
After the 30-day return period is up, Chipolo cannot accept returns for products which are not broken or are delivered incorrectly.
Please note that Chipolo does not cover any return shipping fees. Please make sure that all return shipping fees are paid in full. Any order returned with additional shipping charges will not be accepted and therefore no refund is possible.
Please click here for additional information on the return address and instructions.
To initiate a return or refund, contact Chipolo Customer Support and in 24 hours you will receive details on how to return the products. We will refund your purchase if you provide us with the original receipt and if the products purchased are returned in good condition.
If your Chipolos are damaged or defective, please contact Chipolo Customer Support and we'll review your order. If your product is still within the 1-year warranty period and was not mishandled in any way, you will be able to choose to have a replacement Chipolo sent to you or a refund made.
Please click here for the return address and instructions.
WHY PEOPLE LOVE CHIPOLO
Wonderful product
⭑⭑⭑⭑⭑⭑
Happy with the product! I use it to find my keys using my smartphone and it has come in handy so many times! Easy to set up is a plus too!
Peace of mind, finally.
⭑⭑⭑⭑⭑⭑
I got a second one for my wallet too. I no longer rush around like a mad man trying to find where I left the keys wallet or phone.
Love it!
⭑⭑⭑⭑⭑⭑
Love the Chipolo. Use one to find my car in crowded parking lots, and one to find my keys.
The best present
⭑⭑⭑⭑⭑⭑
My wife loses her keys all the time; like daily! When i saw Chipolo i was super excited about her never having this problem again. So far, it's worked! Chipolo is the small device the size of about a quarter that you attach to whatever device you don't want to lose. You then use your phone to track the chipolo so you can find it (and whatever stuff it's attached to)!
Works great!
⭑⭑⭑⭑⭑⭑
I constantly misplace my keys around the house and this not only tells me as I get closer to the keys but also rings to help locate it under cushions/paper work/ etc. Added bonus is if I misplace my phone it works the other way around.
It works
⭑⭑⭑⭑⭑⭑
It does what it's supposed to do. Very useful.
Great customer service
⭑⭑⭑⭑⭑⭑
Like the others have said here they have great customer service. My unit wouldn't connect but they tried their best to help on a Sunday. Turns out I needed to restart my phone. All good now and seems to connect better than my TrackR.
Very good support!
⭑⭑⭑⭑⭑⭑
The app works very well. My Chipolo stopped working after about a month, so I emailed their customer support. While I was waiting for them to respond, I tried putting a new battery into the Chipolo, and it started working again. I mentioned this to their support (the batteries are supposed to last about 6 months, not 1 month), and they sent me 2 more batteries free of charge.
Works really well
⭑⭑⭑⭑⭑⭑
I am very satisfied with the chipolo. I have three and it's easy to find back your stuff. Recently hit 1 defective and that was without any problem immediately replaced by chipolo team. I also tried other Keyfinders but this puts it head and shoulders above the rest.
Great!
⭑⭑⭑⭑⭑⭑
The Chipolo has really helped me find my wallet quickly, which would otherwise have required 10 - 20 minutes of frantically looking through my room. Sometimes the app has a problem with finding the Chipolo. But this does not happen often, only when I haven't used it in a while. The Chipolo company has a great customer service, replying instantly through their live chat. You can also get batteries sent to you without charge if those in your Chipolo don't work anymore! I am definitely going to recommend this to friends that also lose their things quickly.
Battery problems solved!
⭑⭑⭑⭑⭑⭑
I had battery problems with my defective Chipolo and they sent me a new one for free :) Five stars to support service!
Amazing
⭑⭑⭑⭑⭑⭑
Love my Chipolo. Works better than l expected, no dramas at all. If l misplace my keys, my phone finds them, if l can't find my phone, a shake of the Chipolo, found it. This is a little lifesaver. I've told everyone about it, l luv it…
This product exceeded my expectations
⭑⭑⭑⭑⭑⭑
I am using Chipolo for a while now. And I must admit that product exceeded my expectations. It is especially useful at looking items in both directions (looking for Chipolo or a phone). And my phone has additional functionality with Chipolo because I can use it as mobile shutter when taking pictures.
Nice little device
⭑⭑⭑⭑⭑⭑
Range and connection could've been better, but the device is tiny and mostly works great.
This chip is a wonderful invention
⭑⭑⭑⭑⭑⭑
This way I'll never forget my wallet when leaving home. Works perfectly after the app was updated. Support is also first class.
ATTACH
Chipolo to anything you don't want to lose. Connect it to the free Chipolo app.
RING
Chipolo from the app or double press it to ring your phone. Even if it's on silent.
FIND
your missing items. The app remembers when and where you last had them.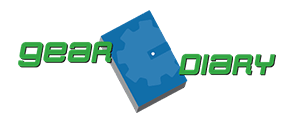 "The Chipolo Plus is a simple way to keep track of your things. I'm a fan!"

"Chipolo Plus is, inarguably, the loudest Bluetooth item tracker out there."

"These small devices connect to your smartphone over Bluetooth and help you locate misplaced items."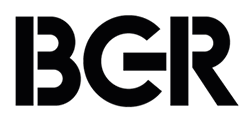 "Chipolo Plus is the world's loudest Bluetooth tracker, making it ideal for users to track items like a wallet, luggage, keys, phone and more."

"Whether it's your phone, your keys, or heck, your entire suitcase, the Chipolo Plus can keep track of things for you."

"I briefly considered purchasing — and I'm not exaggerating — 25 Chipolo Plus trackers."