Blue is the most popular color and is listed as our favorite color more than any other. More than 50% of the flags in the world contain blue in them. Because of its worldwide popularity and long-standing as different symbols in society its meanings are more varied and complex than any other color's.
The origins of its use can be traced back to even before Ancient Egypt and its symbolism further depends on what shade of blue we are referring to. For example, light blue represents health, understanding and softness, while dark blue represents knowledge, power, integrity and professionalism.
Its use is frequent in businesses and corporate identities and even hospitals – it has the ability to lower pulse rate and blood pressure.
When it comes to clothes, a blue business suit is regarded as professional business attire while blue jeans, today worn all over the world, quickly became an essential part of young people's wardrobe in the 20th century.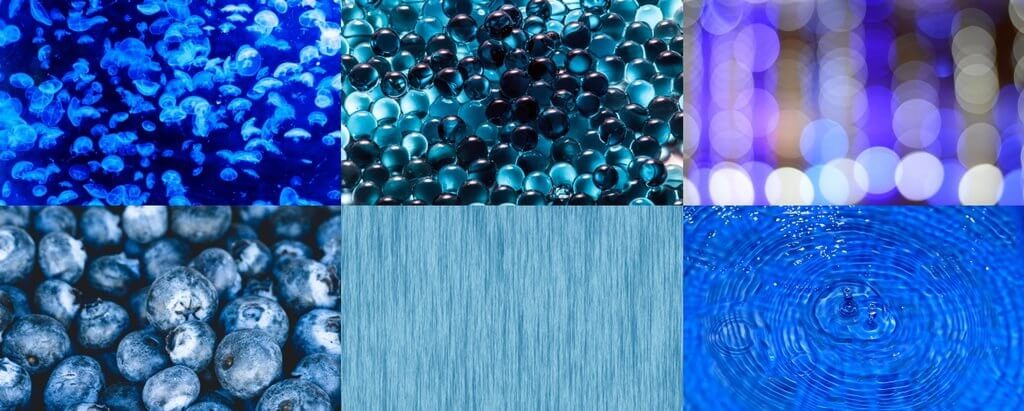 In keeping with the color's multitude of meanings, the word 'blue' itself also carries a plethora of meanings:
In the English language, it can be associated with sadness, saying someone "was feeling blue", while true-blue depicts a person who is loyal and faithful.
In German, being blue is to be drunk and a person who regards the world with a blue eye is considered to be naïve.
In China, blue color is a sign of torment, ghosts, and even death. Similarly, in Turkey and Central Asia, blue is the color of mourning.
It commonly signifies royalty – a blue sash is worn in states visits in UK and Germany, and a blue ribbon is a sign of excellence and considered the highest award on many occasions.
On the other hand, blue is also associated with the working class and a 'blue-collar' worker is one that commonly works with their hands, instead of sitting behind a desk in a business suit.