Chipolo celebrates women's month - Hedy Lamarr
Even without mentioning her role in the field of mobile communications, Lamarr's life story is already stuff movies are made of.
This March we take the time to mention a few women whose efforts made the Chipolo possible. Starting with Hedy Lamarr, without whose work the Chipolo would not be what it is today.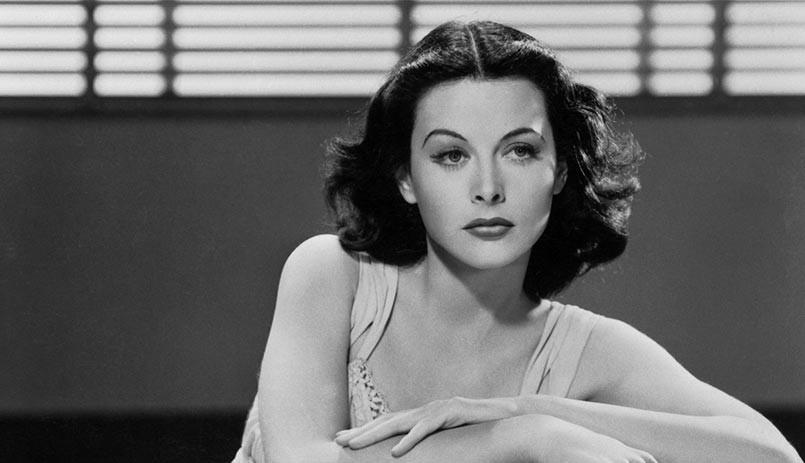 From nude scenes to trophy wife to inventor
She started her acting career in Europe in her teens and soon pushed against what was acceptable, with a nude scene she did in the Czech film Ecstasy. The Austrian-born actress then married a Nazi sympathizing military merchant, but quickly learned that the union was a loveless one.
As his wife, Lamarr was present at formal dinners and meetings, where she soon developed a dislike for her husband and his business associates, but at the same time gained precious insight into modern weaponry.
She escaped a few years later and migrated to the US when MGM head Louis B. Mayer offered her a movie contract in Hollywood. She continued her acting career successfully while also further pursuing her inventing efforts.
A torpedo guidance system turned Bluetooth technology
In 1941 she and George Antheil registered a patent, intended for use as an alternative radio guidance system for the military. The patent was not used during the Second World War but was shelved for a couple of decades and then put to use during the Cuban missile crisis.
Her initial intention was to help the allied forces in their war efforts but the work she and Antheil did, had an impact in ways she could never have imagined. Their design was developed further with the growth of mobile telecommunications and it is now an important part of today's spread-spectrum communication technology that also includes Bluetooth.
Thank you, Hedy Lamarr for your contribution to the Bluetooth technology we use, no matter how unintended.
Who would you like to thank?
This month at Chipolo we celebrate her and so many other women whose work helps make the world a better place. No matter what their motivation is or how small the deed, they show us that what you do has an effect and can help in ways we might not yet be able to imagine.
Celebrate and thank the women around you in any way you see fitting. If the gift you're looking for should also be a useful one, check out what we prepared for this women's month in our online shop.